Spring Meeting will be held virtually on June 14, 15 and 16
Agenda
June 14, 2022
10:00 am - Noon (CT)/11:00 am - 1:00 pm (ET)
How Mindfulness-Dialogue can be used to Build Leadership Capacity and Improve Processes and Outcomes          
REGISTER HERE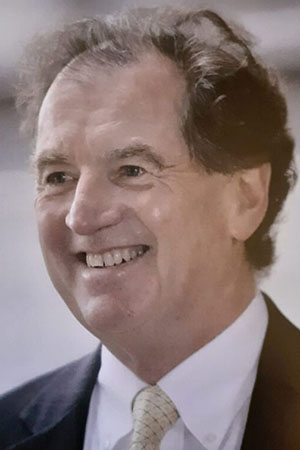 Dr. Daniel (Danny) Martin discusses the complexities of public health today and shows attendees how to use Mindfulness-Dialogue to build leadership capacity and improve processes and outcomes.  Daniel (Danny) Martin, PhD, is a theologian with an emphasis in Ecology. He is a principal creator of Mindfulness-Dialogue which has been used, worldwide, by groups and organizations to assist in leadership development, team building, program development, and cultural enhancement.
In 1973 Danny brought Dialogue to his work as a Catholic priest in Kenya. In 1981 he attained his Licentiate in theology at the Gregorian University in Rome. When he left Kenya in 1984, he continued to develop Dialogue as a Religious Advisor to the United Nations Environment Program. In this role, he helped create a process to engage the religions of the world through an initiative called The Environmental Sabbath. In 1986, under the mentorship of Dr. Thomas Berry, a pioneering Cosmologist, Danny earned his doctorate in Theology from Fordham University. Having left the priesthood in 1990 Danny became the Director of The Global Institute at Wainwright House, in Rye New York. While there he received a grant from Laurance Rockefeller to travel several continents engaging local environmental and religious leaders to create an Earth Charter. The Charter was presented in 1992 at the United Nations Earth Summit in Rio de Janeiro, Brazil.
In 1994 Danny established Cross River Connections where he continued to deepen the art of Dialogue by integrating the practice of mindfulness into an integral method known today as Mindfulness-Dialogue. He has brought this method to institutions such as the CDC, American Heart Association, Connecticut Council of Family Service Agencies and Jefferson Memorial Hospital.
Danny was a founding member of many environmental initiatives such as Sound Waters, in CT, Greenbelt Safaris with Wangari Maathai in Kenya, and Conversations for Action, in Bedford NY, which has since become Bedford 2030. Danny continues to bring his work to programs such as The Thomas Berry Forum for Ecological Dialogue at Iona College where he is also animator of the Thomas Merton Initiative. He serves as a consultant at institutions such as Greenwich Academy, Greenwich Psychotherapy and Associates, Talmadge Hill Community Church, Katonah Meditation Group, the Leatherman's Loop and Creative Conversations.
June 15, 2022
11:00 - Noon (CT)/Noon - 1:00 pm (ET)

Applying COVID-19 Lessons for Climate Change Emergency Preparedness     
REGISTER HERE
Dawn Ford, PhD, MS, will discuss the public health impacts of climate change, lessons learned during the COVID-19 pandemic and how these lessons learned should influence climate change emergency preparedness going forward. 
Dr. Dawn Ford is a Clinical Associate Professor at the University of Tennessee at Chattanooga in the Master of Public Health program. She holds a PhD in Public Health with a concentration in Epidemiology. She has 15 years of experience in public health in the areas of environmental health, epidemiology, and emergency preparedness. While at the Chattanooga-Hamilton County Health Department, she first worked in Environmental Health and then served as the Emergency Response Coordinator. At UTC, she has been involved in the launching of the MPH program over the past two years and teaches courses in environmental health and leadership. Her primary area of research is childhood lead poisoning, specifically in the Southside Chattanooga Lead Site communities. Most recently, Dr. Ford has led UTC's effort to contribute to community COVID-19 contact tracing. She has trained and managed over 100 volunteers at UTC – faculty, staff, and students - to assist the Chattanooga-Hamilton County Health Department in contact interviews. Dr. Ford is a member of TPHA, APHA, and NEHA.
June 16, 2022
11:00 am - Noon (CT)/Noon - 1:00 pm (ET)   
Climate and Its Impact on Health       
REGISTER HERE

This presentation shows us how to apply a health equity lens to help shape climate policy, engagement and action to justly address the needs of all communities regardless of age, geography, race, income, gender and more. 
 Katherine Catalano is the Deputy Director of the Center for Climate, Health and Equity at the American Public Health Association. Katherine is a communicator, strategic planner, and leader with ten years of experience in climate policy, advocacy, and education across sectors and audiences with a particular focus on centering justice, equity, diversity and inclusion in every aspect of the climate movement. She received both her B.A. in Environmental Science and Policy and her M.S. in Applied American Politics and Policy from Florida State University. Katherine is passionate about applying her skills and experience to affect change and bring stakeholders together to advocate for climate justice and equitable health outcomes.
June 16, 2022
12:15 pm - 1:15 pm (CT)/1:15 pm - 2:15 pm (ET)   
Building Community Resilience through PartnerSHIPS
REGISTER HERE       
Local leaders share their knowledge and discuss skills needed to build effective community collaborations that prepare groups for emergency preparedness activities.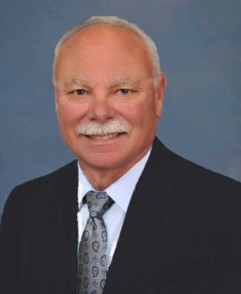 Chris Young began his public service career in 1979 when he was elected Alderman for the city of Trimble.  He served as Alderman for six (6) years before being elected Mayor of the Town of Trimble in 1989.   He served as Mayor for twelve (12) years.  In 2001 he was elected to the Dyer County Commission where he served for six (6) years, and in 2014 was elected Dyer County Mayor and is currently serving in his second term.  Young is a graduate of the 1991 Dyer County Leadership class, a 2016 graduate of Westar and was Mr. DSCC in 1977. His business received the Small Business of the Year Award in 1993 and has received numerous awards from Motorola for being the pinnacle dealer.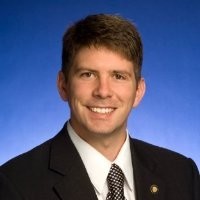 Cody York has served as the Chief Information Officer for Rutherford County since 2019. He previous worked in the Tennessee Secretary of State's office for 11 years as Assistant Director, Public Policy Advisor, and Director. Prior to his work in the public sector, Cody ran his own consulting firm focusing in government relations, public relations, and technology. Cody studied political science and psychology at Maryville College and received his masters is Political Management from George Washington University.  Cody is an experienced leader who strives for success by serving people, solving problems, and implementing technology. 
Christopher C. Clark has been employed with Rutherford County EMS for 23 years. During that time, he has served as Deputy Sheriff, as a Tactical Medic/ Operator, and Special Ops Supervisor specializing in Technical Rescues locally and across the state.  Christopher is a Tennessee Licensed Paramedic and certified in Advanced Cardiac Life Support, Basic Trauma Life Support, Pediatric Advanced Life Support CPR Instructor, Tactical Medic Instructor, Hazmat Technician, and State Fire Instructor.  He is currently assigned to the State of Tennessee Incident Management Team that travels all over the country managing disasters.  Hired as the City of La Vergne Assistant Fire Chief in 2013 and ultimately serving as its Fire Chief, Christopher is currently employed with the Rutherford County as the Public Safety/ EMA Director.